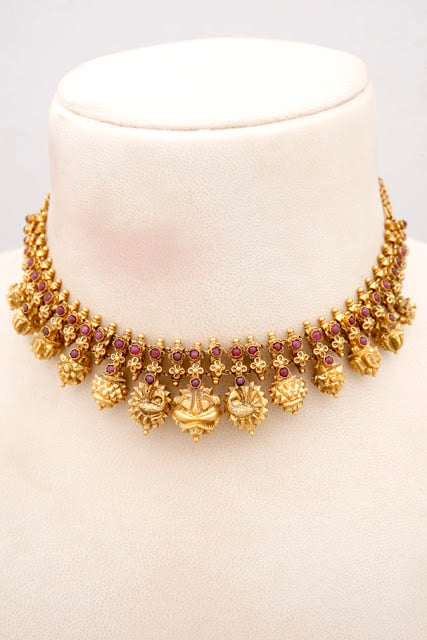 Traditional gold necklace studded with rubies.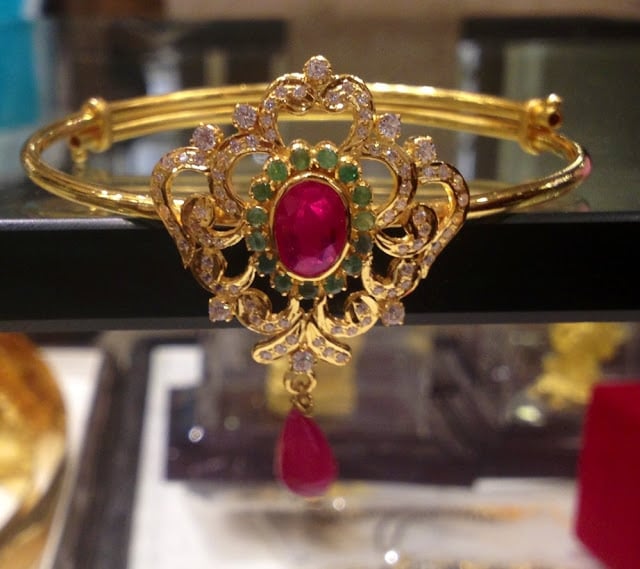 Simple baby armlet studded with CZ's, emeralds and rubies.
For details contact: [email protected]
ph.09700009000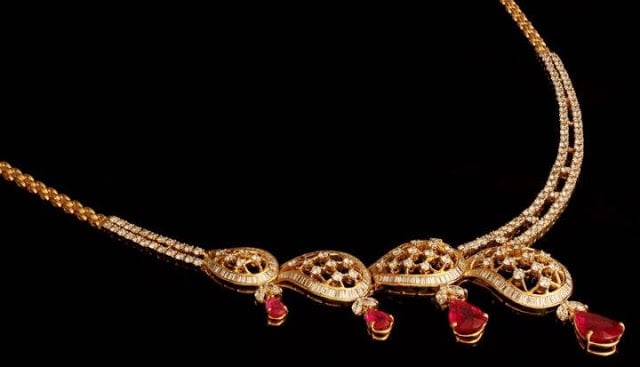 Simple diamond necklace with mango design on one side with hanging ruby drops.
Singer Sunitha in simple pearls and ruby beads necklace with attached peacock pendant studded with emeralds, rubies and hanging south sea pearls.
Gold armlet with goddess Lakshmi studded with rubies, emeralds and cubic zircons.