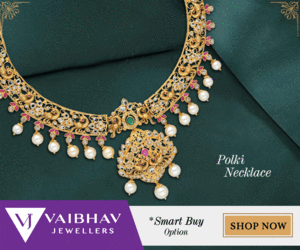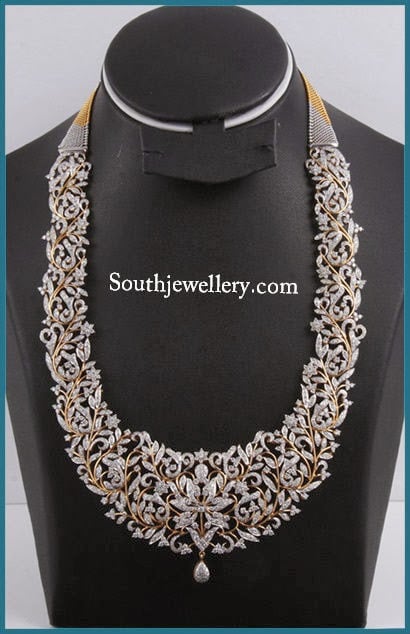 Stunning rich diamond haram with floral design.
Trendy necklace with emerald beads and polki strings with attached pendant studded with uncut diamonds by Tanishq Jewellery.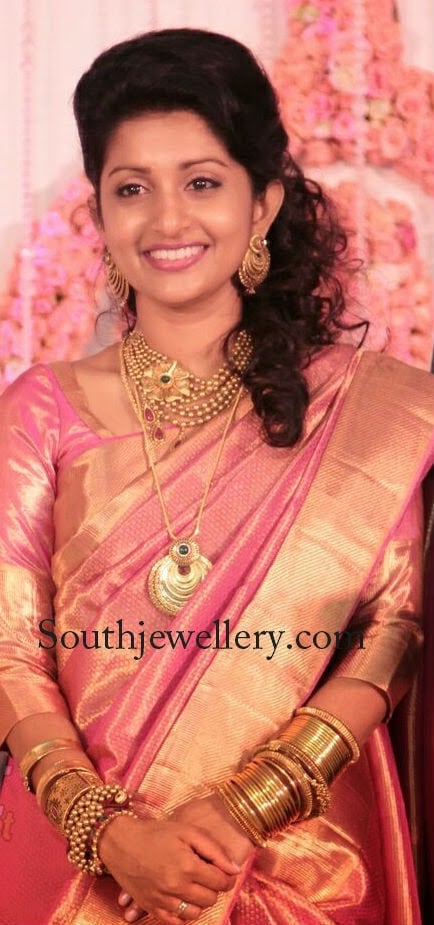 Actress Meera Jasmine wore gold heavy balls choker, gold long chain with pendant and matching earrings and gold bangles set for her reception.
Beautiful antique Lakshmi kasulaperu haram with Lakshmi pendant studded with uncut diamonds, rubies and emeralds.
Model showcasing short beads necklace, antique uncut diamond Lakshmi temple haram, antique jhumkas and stunning vaddanam studded with emeralds, uncut diamonds and south sea pearls.