Beautiful antique gold necklace studded with rubies and emeralds and Nakshi pendant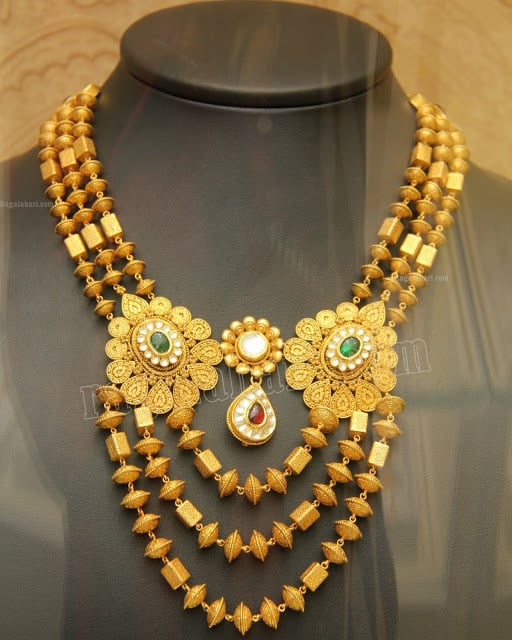 Beaded gold necklace with floral clasps studded with kundans.
Beautiful one gram gold long chain with beaded multistrings and floral casps, paired up with matching flower earrings. Designed by Kundhana Jewellery.
Price: Rs. 4750/-
Store address : 1st floor , opp.Axis bank , Srinagar colony mainroad, hyderabad.
Cell: 9703270007 , email : [email protected]
Beautiful one gram gold earrings studded with kundans and pearls by Chaahat Jewellery.
Price:Rs. 2500
CLICK HERE to buy these earrings online.