18k gold diamond long haram with peacock pendant paired with diamond vaddanam by Kirtilals Jewellery.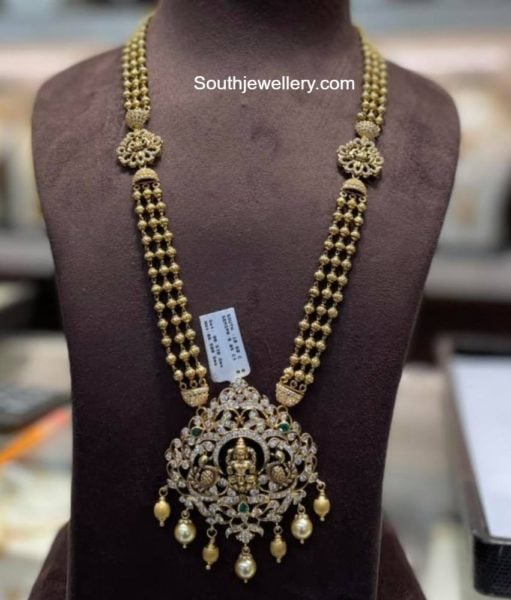 22k gold antique gold balls haram with Lakshmi pendant studded with diamonds and emeralds by Manchukonda Jewellers.
22k gold layered polki haram studded with polki diamonds and emeralds by Vajra jewelry.
22k gold antique Lakshmi kundan choker studded with rubies, emeralds and uncut diamonds by Aabushan Jewellery.