Mango mala studded with kundans and emeralds.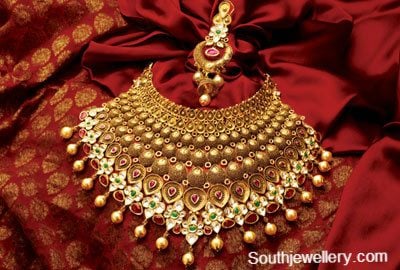 Heavy bridal necklace studded with kundans and rubies.
Beautiful One gram gold traditional Lakshmi Vaddanam(waist Belt) by Kundhana Jewellery.
Price: Rs. 6000
For details Contact: [email protected]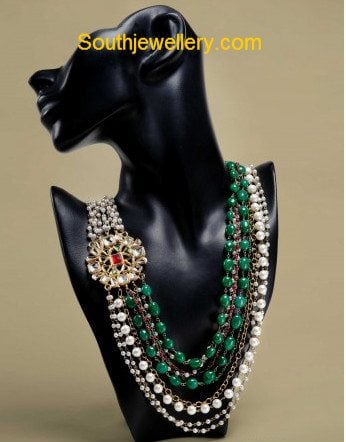 Fashion mala with artificial pearls and green beads with kundan clasp that can be worn as waist belt.
CLICK HERE to buy this piece online.
22 carat gold earrings with double peacock and temple bell design studded with rubies and beads.