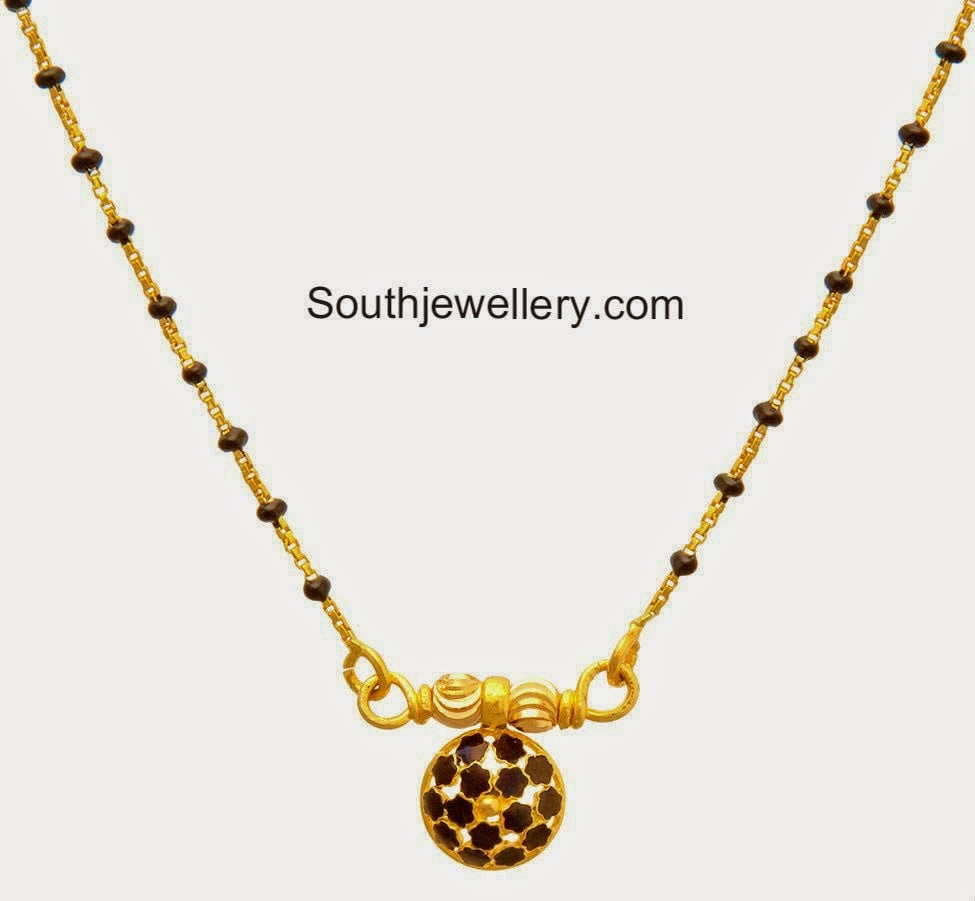 Light weight short and simple mangalsutra chain with simple pendant embellished with black enamel.
Weight: 3.180 grams
Price: Rs. 11,345
CLICK HERE to order it online.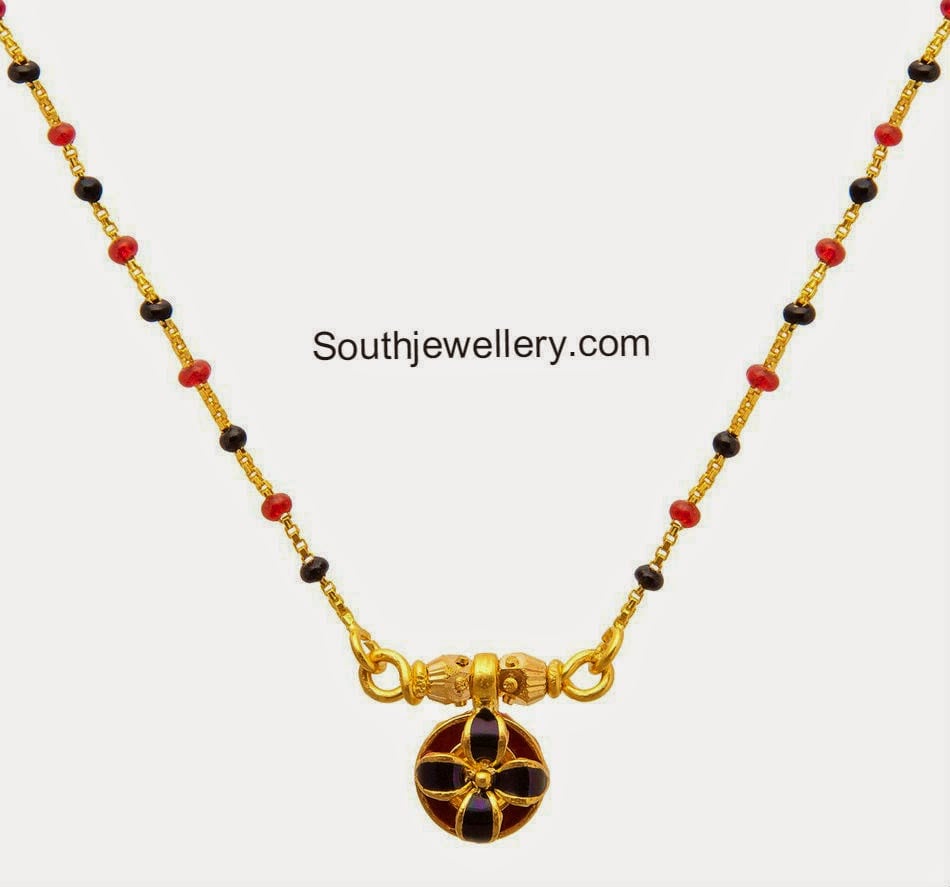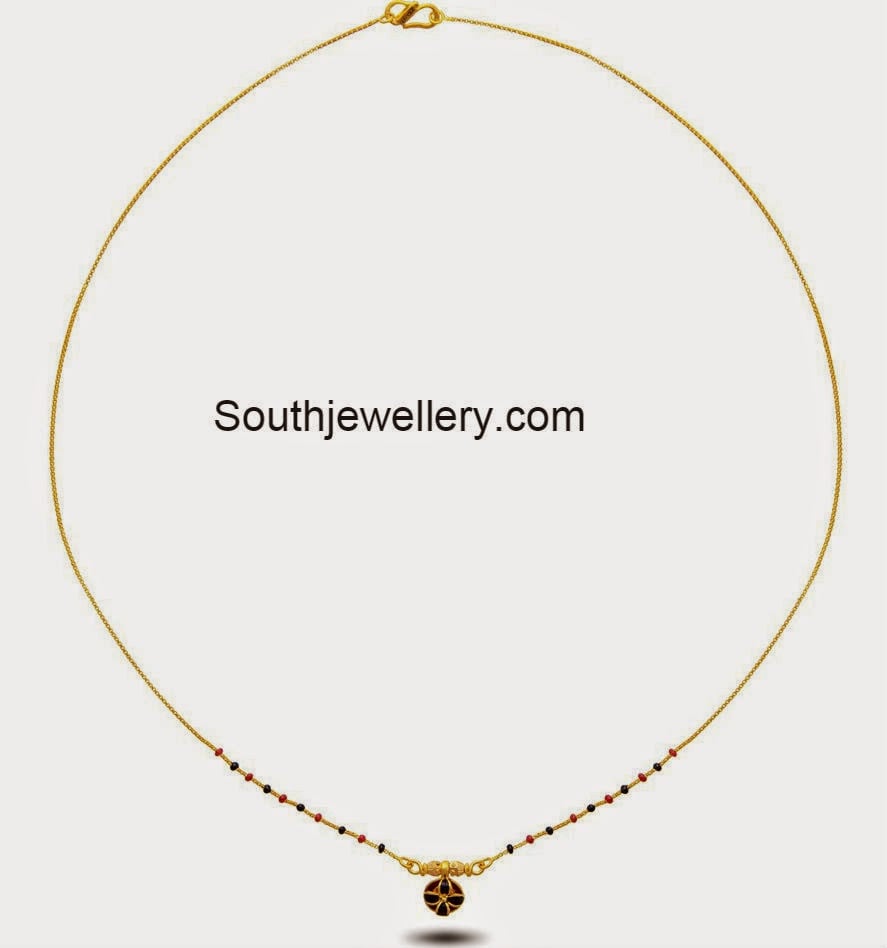 Delicate short black beads mangalsutra chain with alternating red and black beads and a small pendant.
Weight: 3.5 grams
Price: Rs. 12,411
CLICK HERE to order online.