Among all the exquisite, antique jewellery trends that have been making sensational comebacks lately, our favourite yet, are the Chandbali earrings. Named after the eternally beautiful moon itself, chandbalis, resemble a dangling crescent moon. When worn right, they can make you look nearly as utterly gorgeous as the 'chand'.
The elegantly feminine and royal chandbalis complement the desi look like nothing else, adding a dash of glamour and gracefulness to anyone who wears them. Of late, it is basking in a popularity like never before, having everyone – celebs and the normal folk included, falling completely in love with it.
History of the Chandbalis:
Like nearly all of the ancient jewellery, it was the Mughals who invented the Chandbalis and popularized them too. It was said to be Noor Jahan's favourite jewel. A chandbali was apparently one of the jewels that had to be a part of her attire, to her very last day. In fact, some records say that it was her who named it the 'Chandbali'.
The Nizam queens and princesses who especially loved opulent and exquisite jewellery also wore the Chandbalis quite a lot.
When the Chandbalis left our stars, starstruck!
Ever since the Chandbalis made a revival, our divas – bollywood, tollywood and kollywood have all worn it over and over again endorsing this opulent jewel for all its beauty.
To be honest, it was perhaps when Deepika flaunted these incredibly gorgeous Chandbalis in Ram Leela that they actually made a comeback.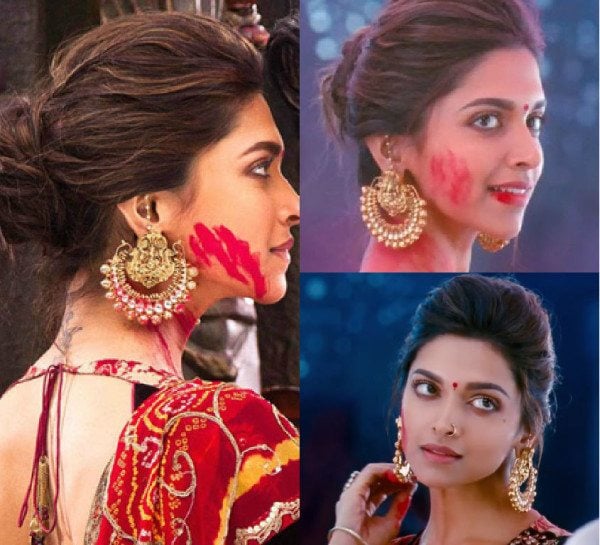 Since then, many ladies of the tinseltown have worn it on the red carpet, Deepika, Sonam Kapoor, Kareena being some of them.
And then, a few more of them followed suit and wore them Chandbalis to go with their lush, anarkalis, sarees and lehengas.
There goes our very own Samantha and Charmme wearing the Chandbalis and looking drop-dead gorgeous in their attires.
Sridevi and Aishwarya's  pearly, dangling and heavy chandbalis are drool worthy as well.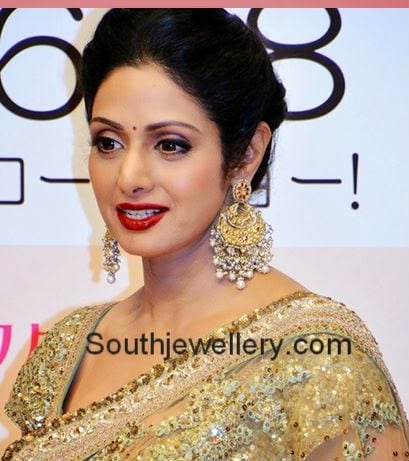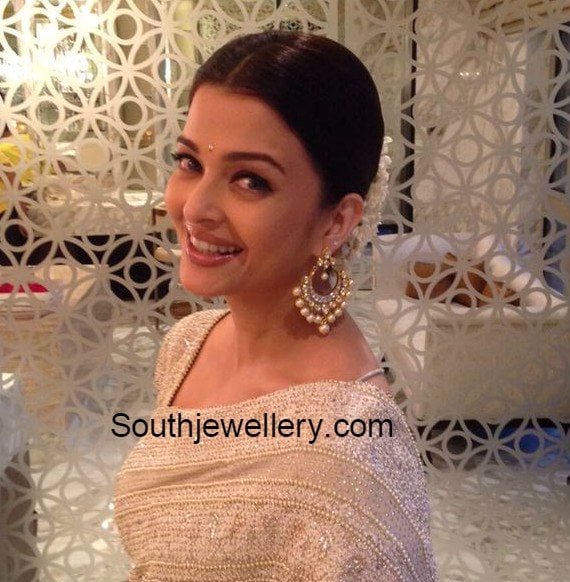 What kind of a Chandbali should you get for yourself?
Chandbalis of today come in a host of amazing designs, studded with pearls, stones and sometimes even diamonds. While most of them come in gold, some of them come in silver and metal as well.
Pearls, we must say, are the best and a classic way to make a Chandbali beautiful. Here are a few ways in which you can use pearls for your chandbali.,
Chandbalis made out of stone are great as well. And here are a few stone chandbalis which are proof of just that.
If you want your chandbalis to go with a kanjeevaram sarees try antique nakshi chandbalis or diamond chandbalis.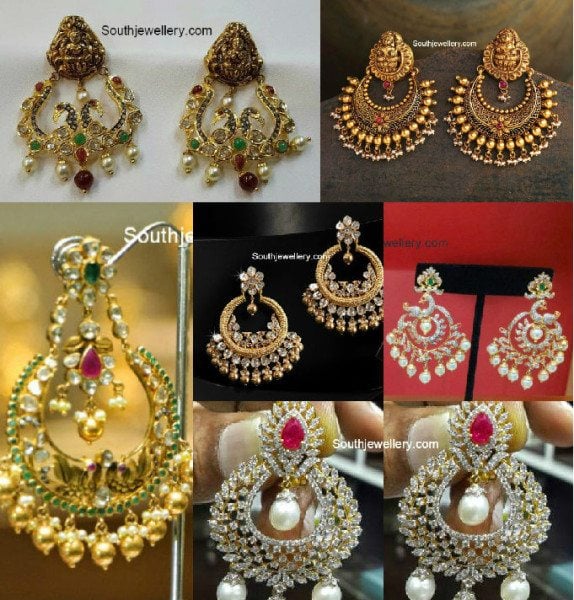 The next time you decide to go desi by wearing a long and flowy anarkali or a saree, try and match it up with a chandbali to complete your look and bring about a definite ethnic charm to your attire.