Adorn your hands with this astonishingly beautiful cuff from Navrathan Jewellers Enabled in diamonds, with shimmer yellow gold; this splendid cuff is perfect for all traditional occasions. A spectacular design, this creation is sure to make heads turn.
One ornament, that when worn, is striking and stands out over other accessories is what this cuff destined. With a base of antique yellow gold will enhance the elegance and sophistication of the wearer.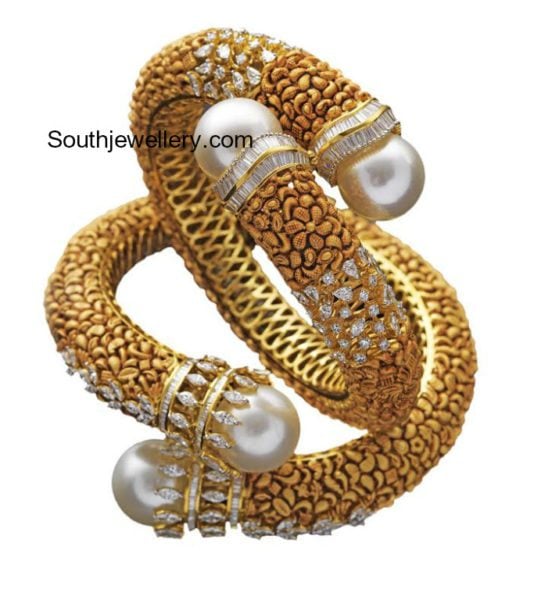 Encased in yellow gold with elegant floral carvings, this exquisite cuff from Navrathan Jewellers brings a whole lot of élan to the wearer. The purity of the pearl surrounded with diamond baguettes thus making the cuff a classic traditional wear.
Another elegant creation from this range is the beautifully crafted cuff that is set in yellow gold uplifted with an intricate floral motif. The centre piece is encrusted in diamonds that perfectly matches with western and Indian attires.