If you are looking for the hottest jewellery trend this season, then you should buy chokers. These neck hugging choker necklaces go well with any Indian outfit like long gowns, anarkali suits, sarees, off shoulder tops, lehengas etc.
Featuring three beautiful Indian choker designs by Mangatrai Jewellers, Jubilee Hills.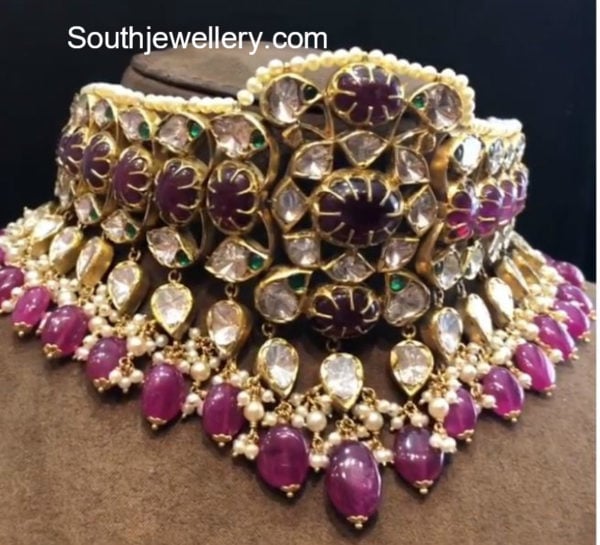 22 carat gold stunning broad choker studded with polki diamonds, rubies, emeralds with small pearls and ruby beads hanging at the bottom.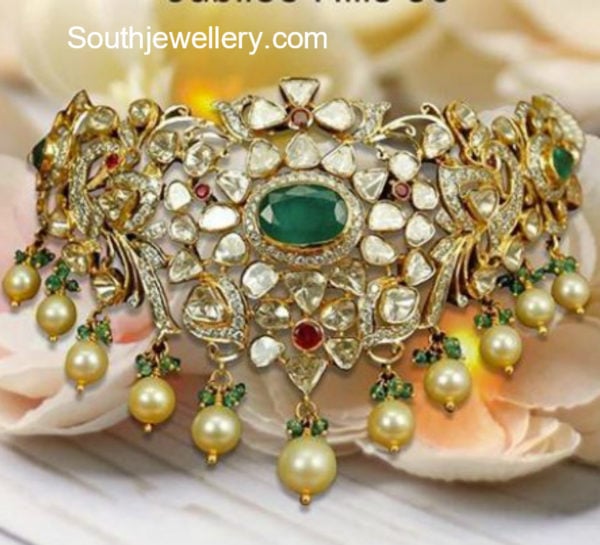 22 carat gold peacock design choker neck piece studded with uncut diamonds, emerald and rubies.
22 carat gold lacha choker adorned with uncut diamonds, pearls and emerald beads.
For inquiries call or WhatsApp on +919701990000