With the increase in price of gold, women are now moving towards designer jewellery. Of them, silver jewellery is growing on big scale in the fashion industry. Also, the jewellery designers are coming up with modern designs to appeal the customers. The latest in this is the silver guttapusalu necklace. These necklaces are made of 92% pure silver and other tangible metals like brass and copper. Additionally, the latest silver guttapusalu necklaces are affordable and go well with Indian as well as western outfits.
Types Of Silver Guttapusalu Necklace
The pure silver guttapusalu necklaces are handmade to give a heritage look. The silver guttapusalu necklace come in two types. They're gold plated and oxidised guttapusalu.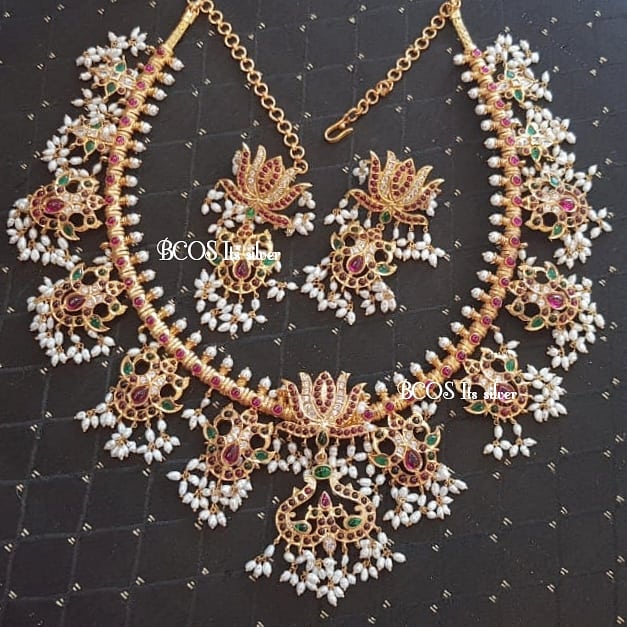 Gold plated silver guttapusalu necklace fit your budget if you want to emulate the original gold look. They are not just affordable but are also available in various designs.
Oxidised jewellery is now in vogue. Silver guttapusalu necklaces are also in oxidised variant rendering an antique look to the ornament. These neck pieces don't just give a stylish look but also enhances the look of your outfit. Also, they are available in myriad of designs
Celebrities Wearing Silver Guttapusalu
We like to replicate anything that is adorned by celebrities. Recently, South stars Amala Paul and Shanvi looked charming at the events with silver guttapusalu. Since then, women are going gaga over it. 
Look how stylish and eminent they look in this beautiful silver jewellery. Take some cue from them and purchase the best silver guttapusalu necklace today!
Where To Buy Silver Guttapusalu?
There are innumerable designs of silver guttapusalu necklaces available online and in offline stores. We are here to help you make the best choice in suggesting some of the best silver jewellery stores.
1. KO JEWELLERY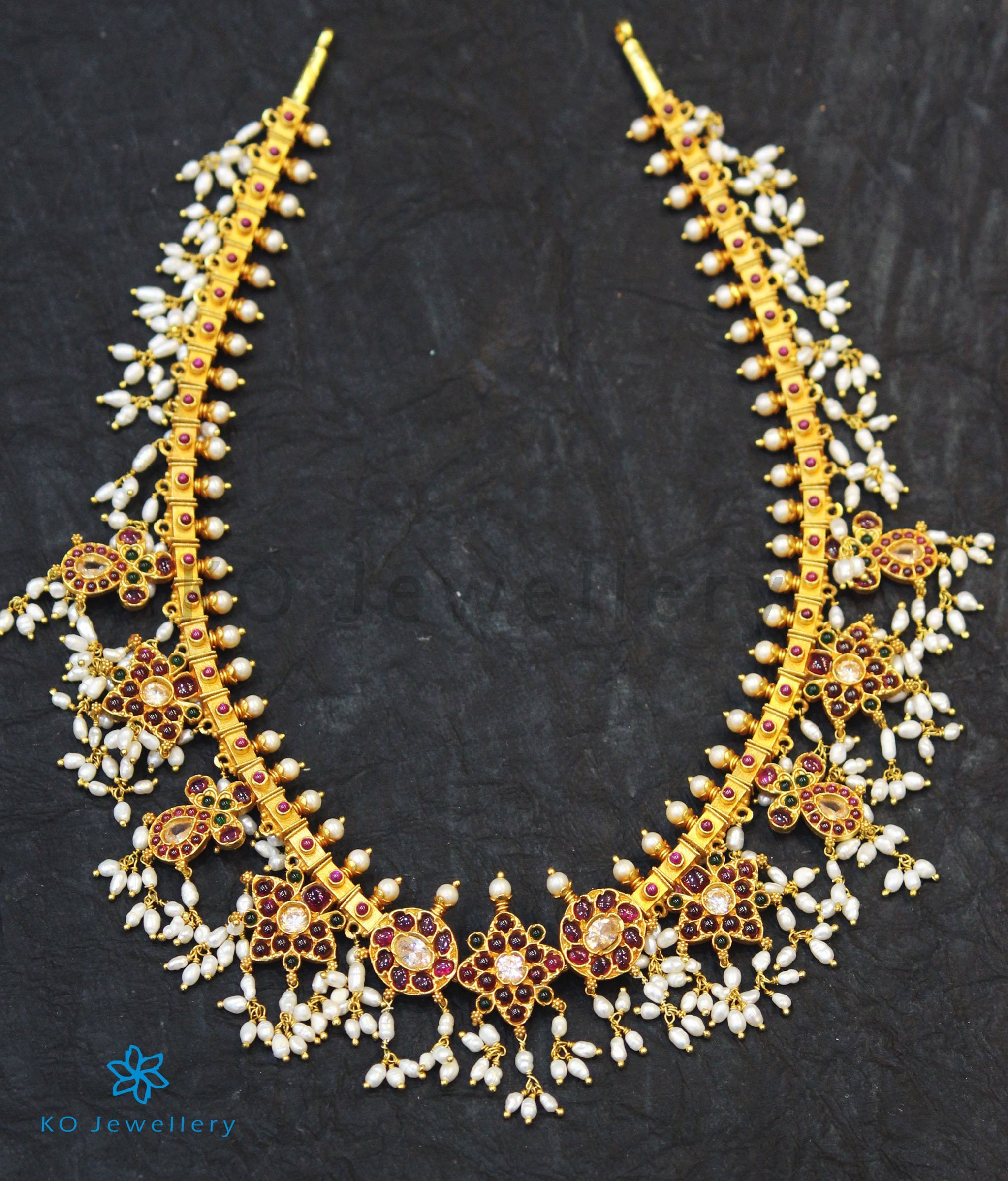 KO Jewellery offers wide range of silver guttapusalu with prices starting from 10,000/-. If you want to stun everyone with designer jewellery, go for KO jewellers.  Their silver guttapusalu are carefully manufactured with sterling silver. Not just this, they provide gold dipped and oxidised variants for affordable prices.
Shop Online – BUY HERE
2. MACS Jewellery
MACS jewellery is yet another trustable store for silver jewellery. Their silver guttapusalu necklaces come in beautiful peacock designs and are studded with precious stones like rubies and emeralds. The prices range from 10,000/- to 50,000/-.
Shop Online – BUY HERE
3. Nakoda Payals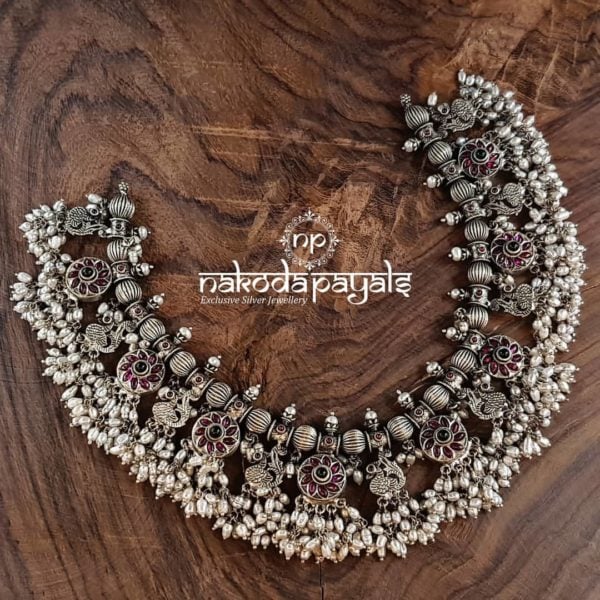 If you want best pure silver guttapusalu necklaces, Nakoda Payals is your one stop destination. Nakoda payals is also on instagram and amazon delivering unique silver jewellery sets at affordable prices. The silver guttapusalu prices range from 10000/- to 50,000/-.
Shop Online: BUY HERE
4. Samskruthi Jewellers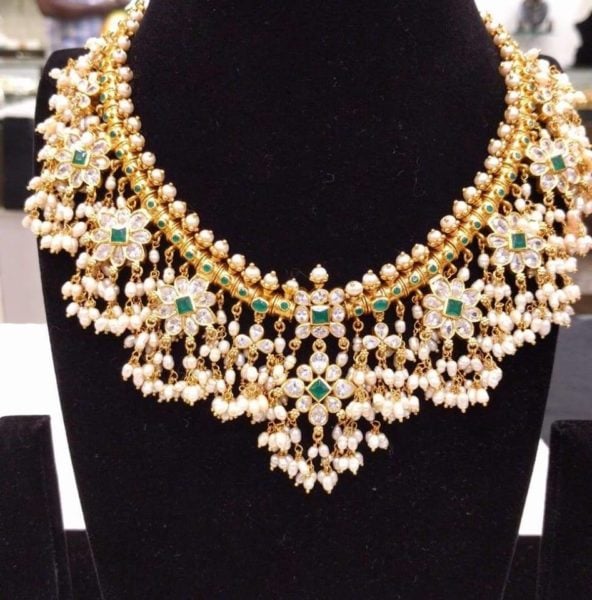 Though online shopping is becoming popular lately, some of you might prefer shopping offline. Also, all the Hyderabad dwellers can now visit their store for the best silver guttapusalu collection. The store is also available online with discounts on select items.
Shop Online: BUY HERE
Facebook – https://www.facebook.com/samskruthijewellers/
5. Parampariya Silver Jewellery
Parampariya is an exclusive online silver jewellery store. On the other hand, it has unique collection of guttapusalu necklaces on Instagram that are sure to allure you.
Shop Online: BUY HERE
Facebook – https://www.facebook.com/parampariya/
6. Lotus Silver Jewellery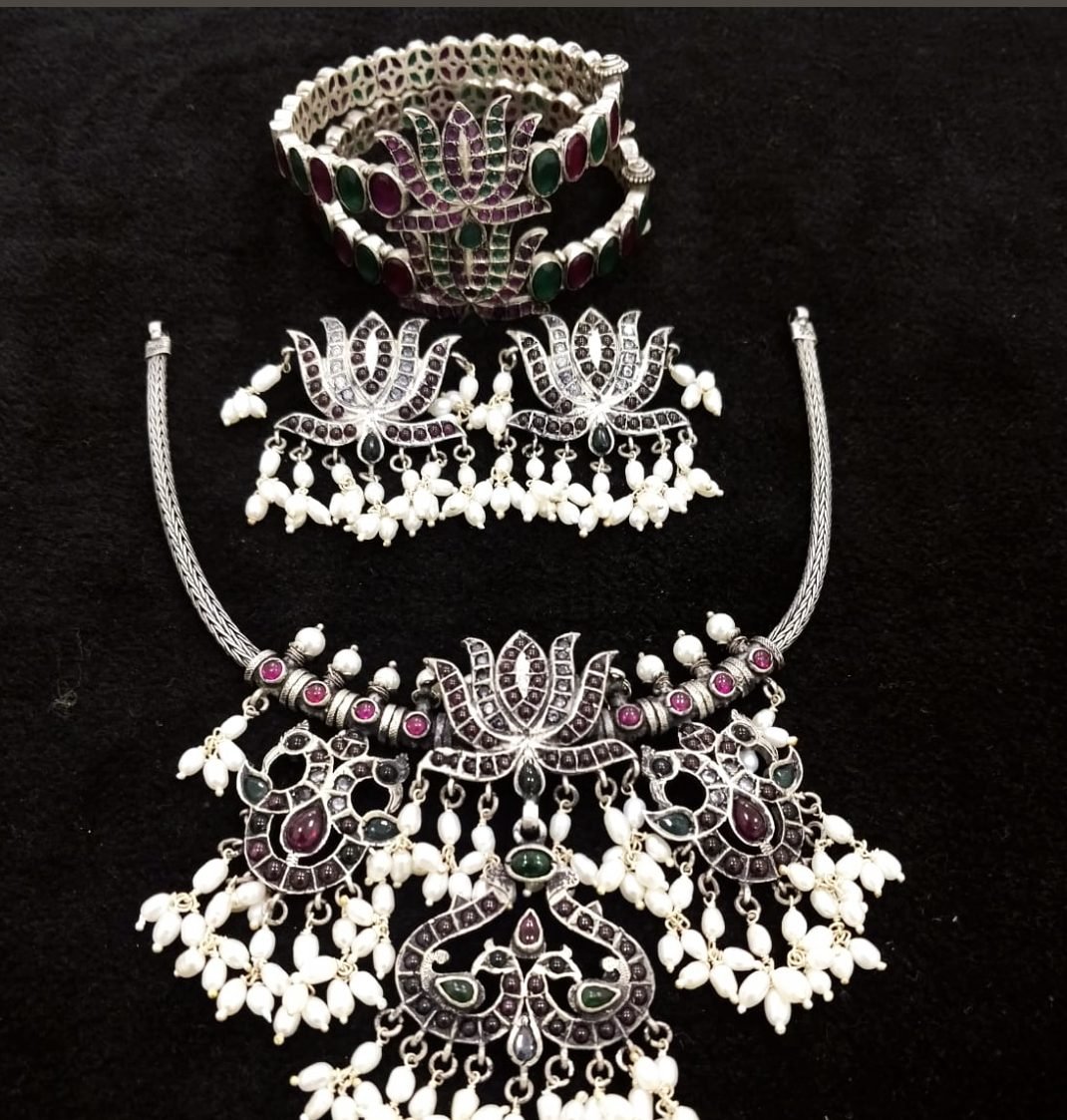 Lotus jewellery has exclusive silver jewellery available on Instagram and Facebook. Their offline store is located at Bangalore. Additionally, Lotus's silver guttapusalu necklaces are trending on instagram. Buy now before the stock ends.
Instagram – https://www.instagram.com/lotus_silver_jewellery/