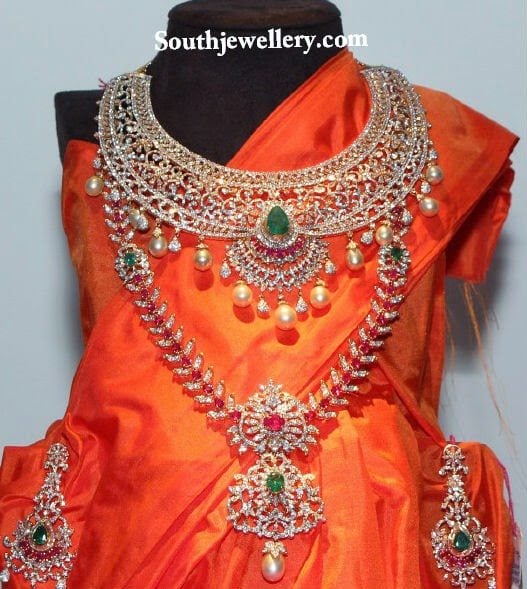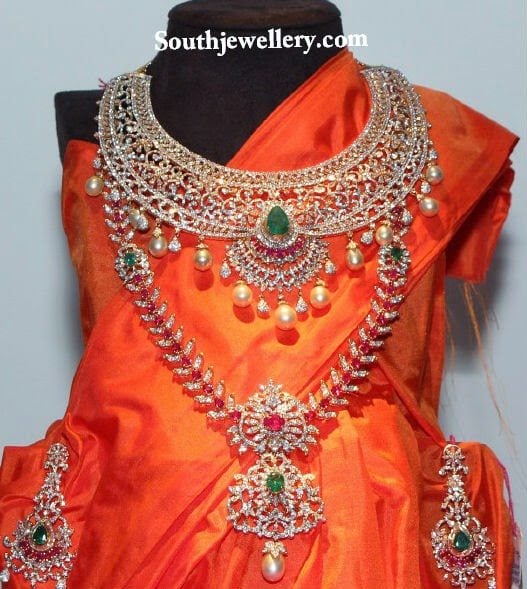 Featuring 18 carat gold heavy elaborate diamond necklace with intricate design studded with glittering rose cut diamonds; a central pendant merged into the necklace studded with emerald, rubies and diamonds; south sea pearl drops hanging at the bottom.
!8 carat gold long chain studded with rubies at the center and oval shaped diamonds on either side in leaf like pattern. It has two floral motifs on either side studded with emerald and diamonds. The chain is attached to a central two step pendant studded with ruby, emerald, diamonds and south sea pearls. This set is paired up with matching diamond earrings.
This set is from Vasundhara Jewellers!