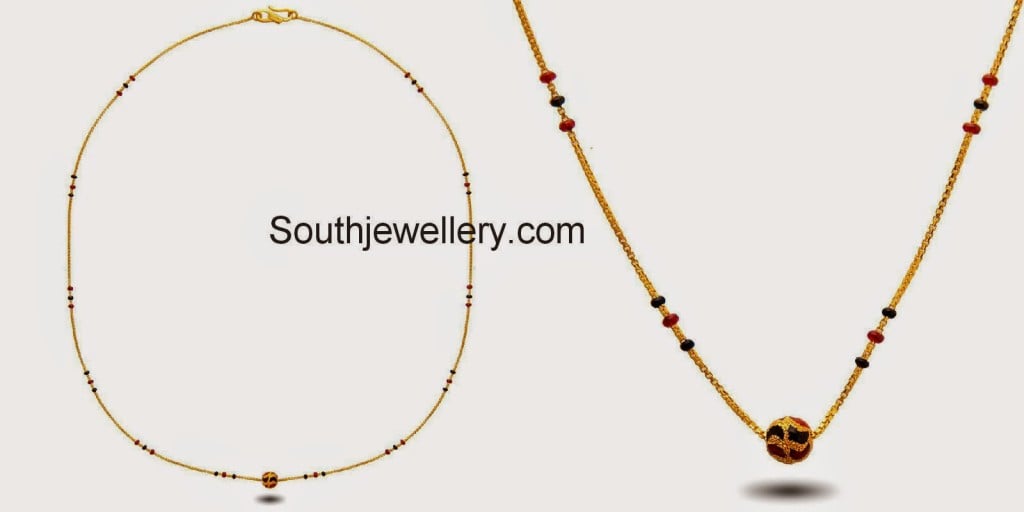 Dual Hued mangalsutra strung with black and red beads with a minimal weight of 2.77 grams,embellished with black and red enamelling on the pendant to add a dash of color.
BUY HERE Online.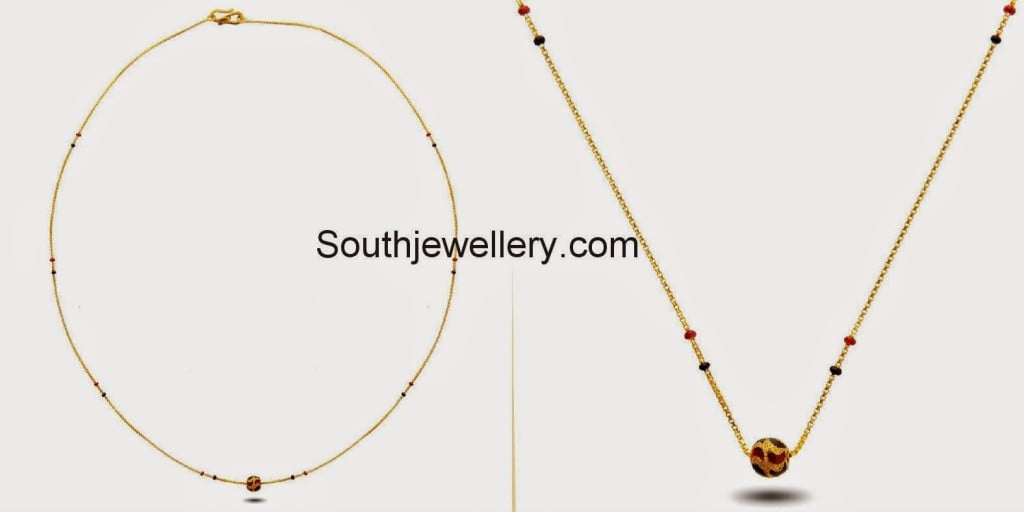 22 carat gold short light weight mangalsutra chain with black and red beads and a gold ball pendant.
Price: Rs. 9,359
BUY HERE Online
2.64 grams light weight chic mangalsutra strung with minimal black beads.
Price: Rs.9,255
BUY HERE Online.