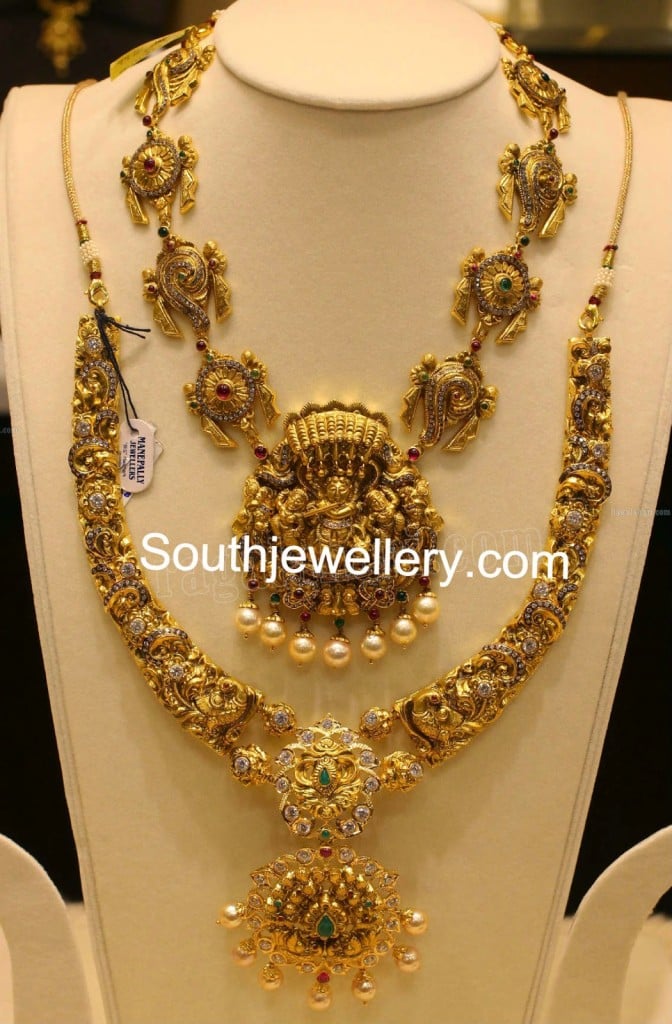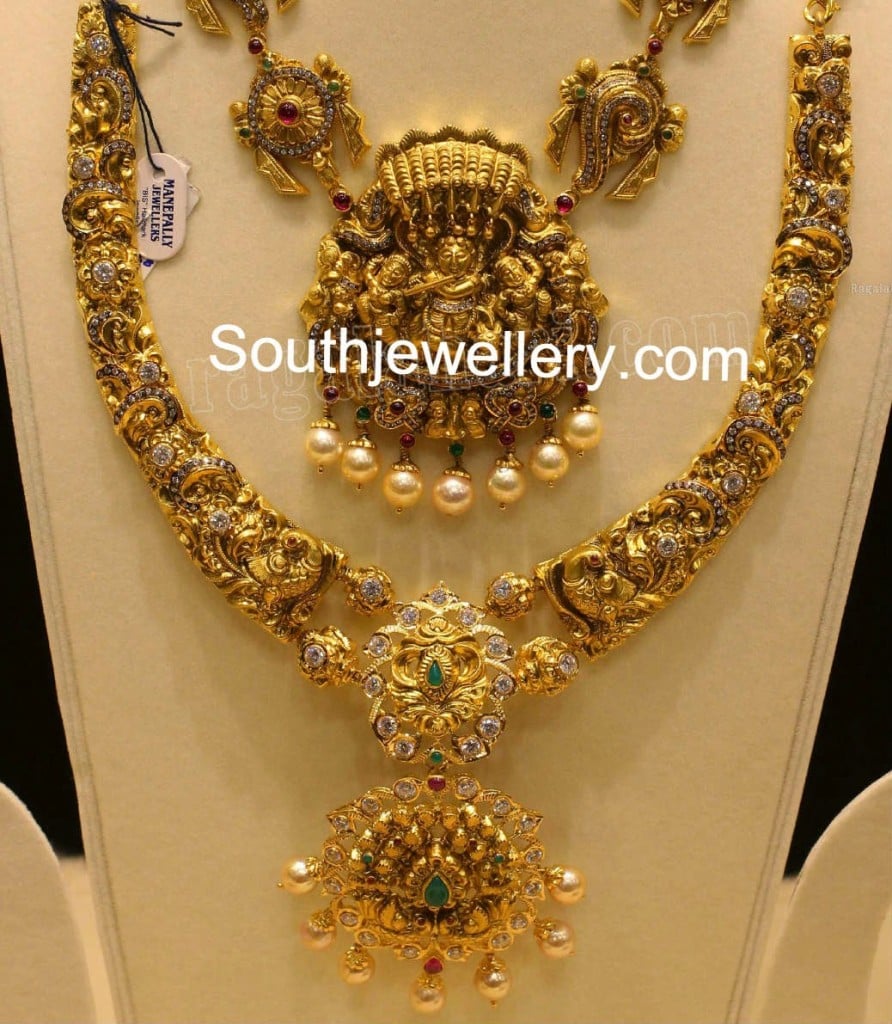 Featuring two simple and elegant antique temple necklace designs from Manepally Jewellers.
1. A divine temple necklace with sankhu and chakra motifs studded with diamonds, rubies and emeralds and Lord Krishna nakshi work pendant studded with diamonds, precious stones and south sea pearl drops.
2. A simple and elegant antique finish nakshi work peacock design necklace sprinkled with diamonds, uncut polki diamonds, rubies, emeralds and south sea pearl drops.
For price and weight inquiries contact: [email protected]