If there was one thing that we got to love about weddings, shopping for it. And shopping for bridal jewellery is the most delightful thing to do. However, it is also important that we be very prudent and planned in buying the right jewellery as otherwise, we will have to pay a rather heavy price for it.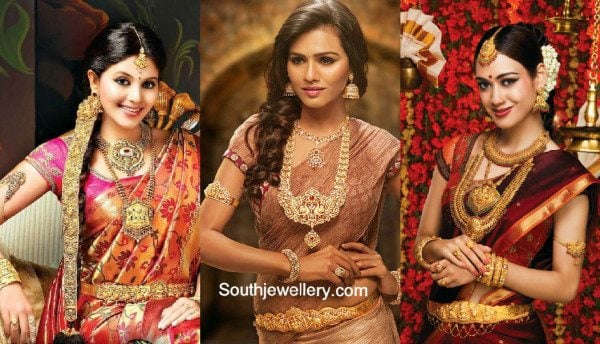 We've made a list of tips and pointers to keep in mind while shopping for bridal jewellery.
Do your research
Before you go jewellery shopping, make sure you know what is the scene for the gold market (or whatever you choose to buy) in your city. Researching well on the kind of shops there are, the kind of jewellery there is and the designs helps a great deal in making your shopping an easier experience. Use the internet or ask your friends and relatives on this to get the right information.
Pick the right store
If there are a whole lot of stores in your city, it is important that you do some good research on what kind of store sells what kind of jewellery and which one best serves your purpose. Instead of looking up online (where every store would claim to be genuine and the best), go asking around with your friends and family to get the best reviews.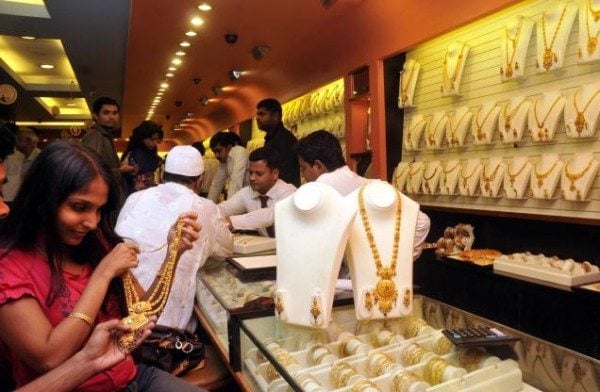 Go around a few stores and compare
Don't just pick one store from which you'd like to shop at. Make a list of about a three to four stores and then go shop-hopping before you pick the store that you'd like to get jewellery from. This is important as what you've heard or read about could be different from what you experience first hand. Also, it is likely that one store has good necklaces while the other, good ear-rings. So it is always best to check out the jewellery in a few shops before you zero in on your final set of shops.
Be sure of what you want to buy
Have a very clear idea of the kind of jewellery that you'd like to buy. There is a plethora of information that is available on the internet these days so it is likely that you'll get to know much before you go shopping of the kind of designs that are available in the market. Make sure you have a very clear idea of the kind of jewellery and the kind of designs that you want so you know just what to pursue.
See to it that the jewellery you buy lasts for a long time
Jewellery isn't something that people sell away until unless it really comes to that. Hence, you should remember that the jewellery that you choose lasts for all your life and then later on gets passed on to your children. So make sure that you don't buy jewellery of a particular design just because it is trending at the moment and buy what you think will last for a long time to come.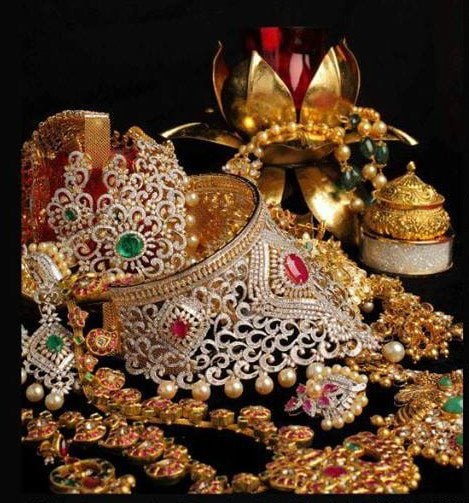 Don't get carried away while at the store
By now, we know too well how prone we are to getting carried away at the jewellery or clothes stores and give in to the temptation of buying something we didn't really want on the first place. If you are one of those of less determined people, you must be wary of that and try and stick to your bridal jewellery shopping goals.
Make sure the jewellery you buy goes well with your saree
It is important to keep in mind the saree (or the sarees) that you've planned to wear for the wedding and the events around the wedding while you buy your jewellery. The jewellery and the sarees should go along well with each other bringing out the opulent best in each other.
See to it that the jewellery goes with other jewellery
While you buy your jewellery, it is also important that they can all be worn with each other. If temple jewellery is what you plan on buying, see to it that the necklaces, bangles, earrings and everything else that you plan on wearing belongs to the same category. Likewise if Jadau jewellery is what you picked for yourself, see to it that everything you wear is Jadau. After all, two different kinds of jewellery don't really go together and can in fact ruin the look that the other jewellery bring upon.
Always check for the genuineness of the jewellery
It is no fun to discover on the day of your wedding that the string of pearls attached to your diamond choker aren't symmetrical or that one of the drops of your ear-rings is missing. So it is really important you check for everything before you leave the store with your bridal jewellery along with the genuineness of the gold, that is.
Now that you've accomplished the big task of shopping for bridal jewellery, keep them safe until the big day arrives for you to flaunt their splendour!