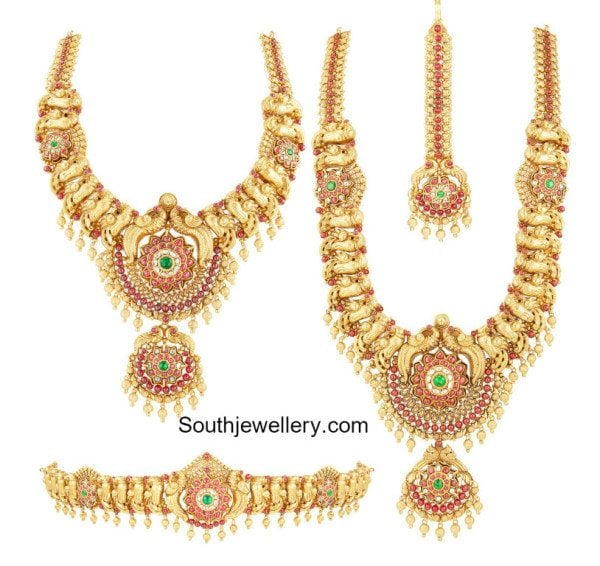 22K Beautiful bridal set that comprise of short necklace, long necklace, oddiyaanam(hip chain) and nethichutti(forehead piece). The elegant Nagaas work is hand crafted with uncut diamonds and real ruby&emerald stones and cob rubies. The engravings of peacock is completed with the gold balls hangings.
Gross Weight:575 Grams
Price: approx Rs.20 Lakhs
For inquiries contact:
Sri Vasavi Thanga Maaligai Jewellers
Varadhraj Complex, #7,Main Road,
Dindigul, Tamil Nadu.
Phone: +91-451-2428875
Email: [email protected]