Featuring four simple latest light weight short nallapusalu chain designs..
22 carat gold short nallapusalu chain design with alternate gold beads an black beads and a large black crystal at it's center.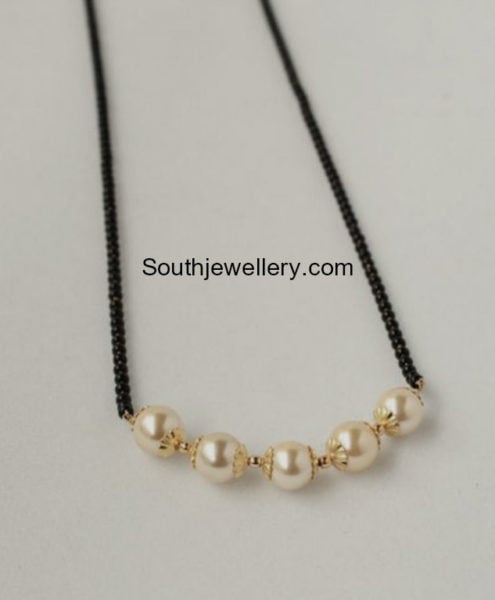 Single line short black beads mangalsutra chain with south sea pearls at it's center.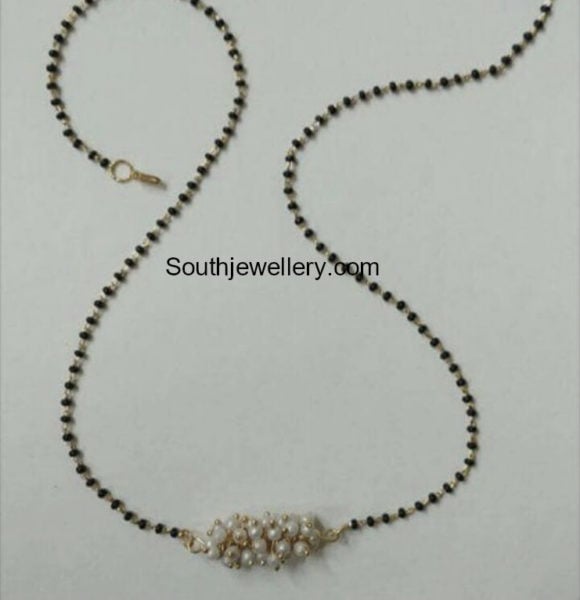 Light weight short Nallapusalu chain design with a bunch of small pearls at the center.
Gold chain strung with a few black crystals.