Featuring 4 unique kante necklace designs by Nikitha Linga.
22k gold antique Kante nakshi necklace with kundan chandelier style pendant studded with rubies and uncut diamonds.
2. 22k gold antique nakshi kante necklace with polki balls and emerald beads drop pendant.
3. 22k gold fancy chain style kante necklace with uncut diamond and ruby pendant.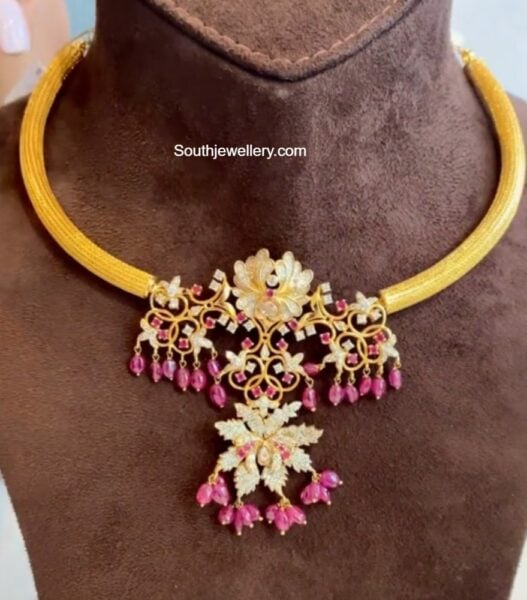 4. Antique gold kante nakshi work necklace with coral bead pendant.