A broad 18 carat gold dazzling diamond bracelet studded with square shaped and oval shaped diamonds.
22 carat gold kada with stylish finish. Alternating gold semi circles and flower motifs form the kada. Each flower motif is studded with emerald bead at the center and surrounded by six ruby beads.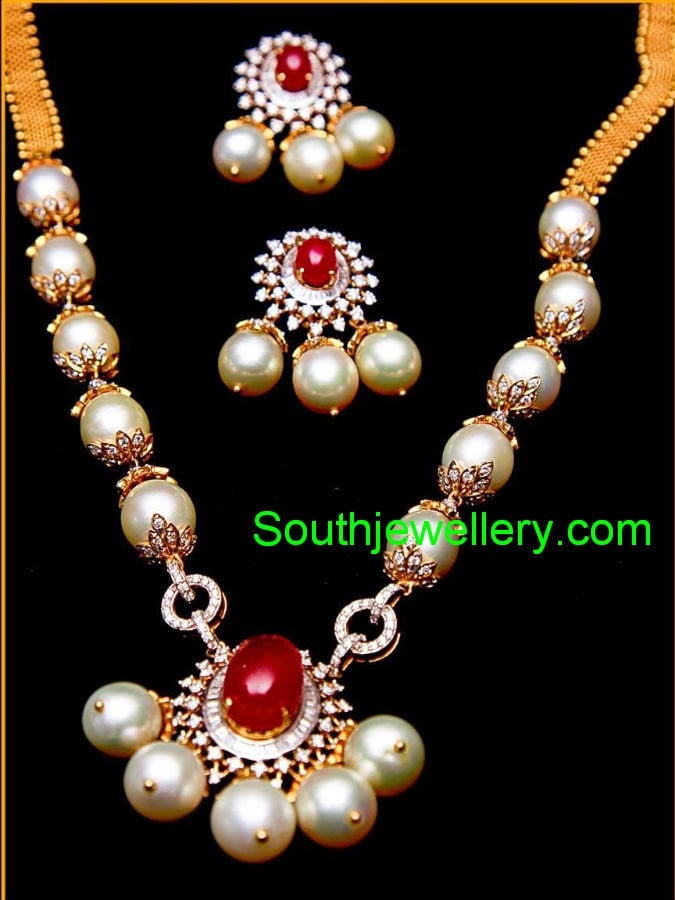 A classy south sea pearls necklace with diamond pendant. Each south sea pearls in the chain has floral cap on either side studded with diamonds. The necklace has a small diamond pendant studded with central ruby surrounded by diamonds and south sea pearls. It comes with matching diamond earrings.
Celebrity in beautiful pachi work earrings studded with uncut diamonds, rubies, emeralds and south sea pearls.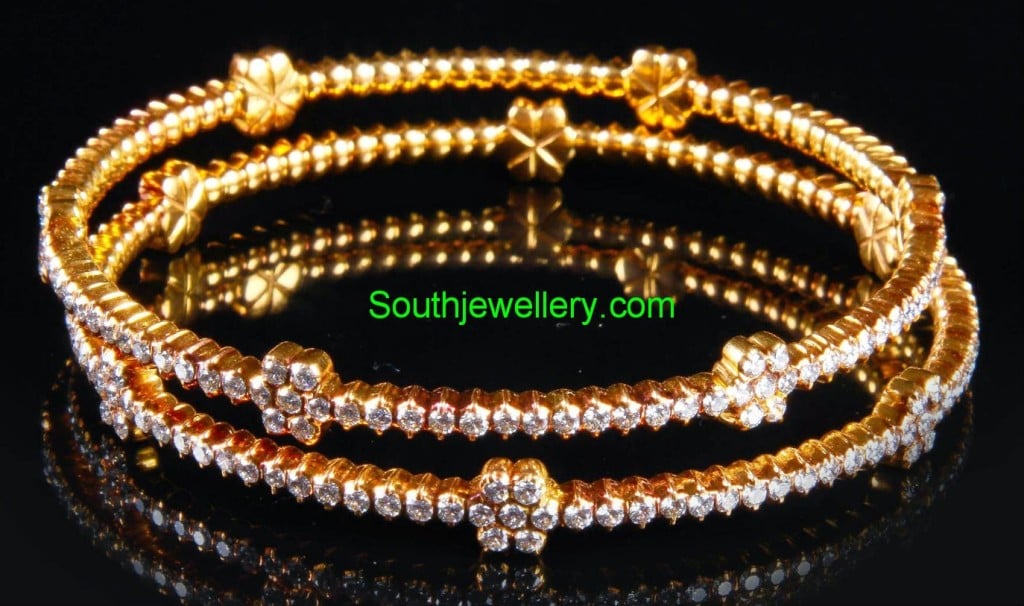 Sleek and stylish 18 carat gold diamond bangles studded with round cut diamonds in a single row with flower motifs in between studded with seven diamonds each. A perfect pair of bangles for any occasion and any outfit.