Stunning Lakshmi diamond vaddanam studded with diamonds in mesh like pattern.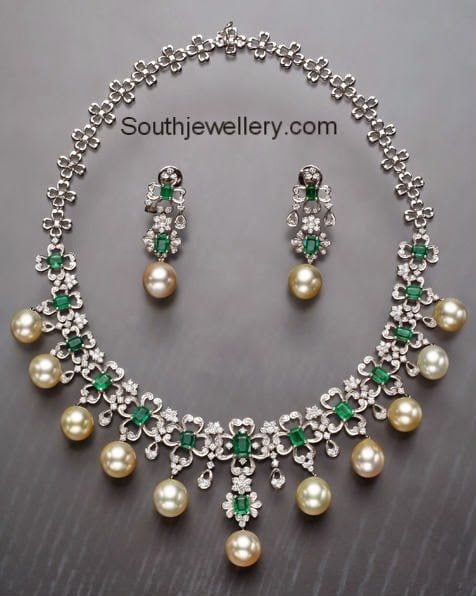 18 carat white gold floral necklace studded with diamonds, each diamond flower is centered by an emerald and large south sea pearls hanging at the bottom. The necklace is complemented by suitable matching earrings.
For price inquiries contact: [email protected]
Hiya Jewellery designer Swetha Reddy in elegant diamond and south sea pearls necklace. The necklace features alternating floral clasps and south sea pearls studded with diamonds and emeralds and an attached two step pendant, paired up with matching huge diamond emerald earrings.
22 carat gold antique finish necklace studded with kundans and pearls. It has an attached pendant studded with kundans, rubies and emeralds.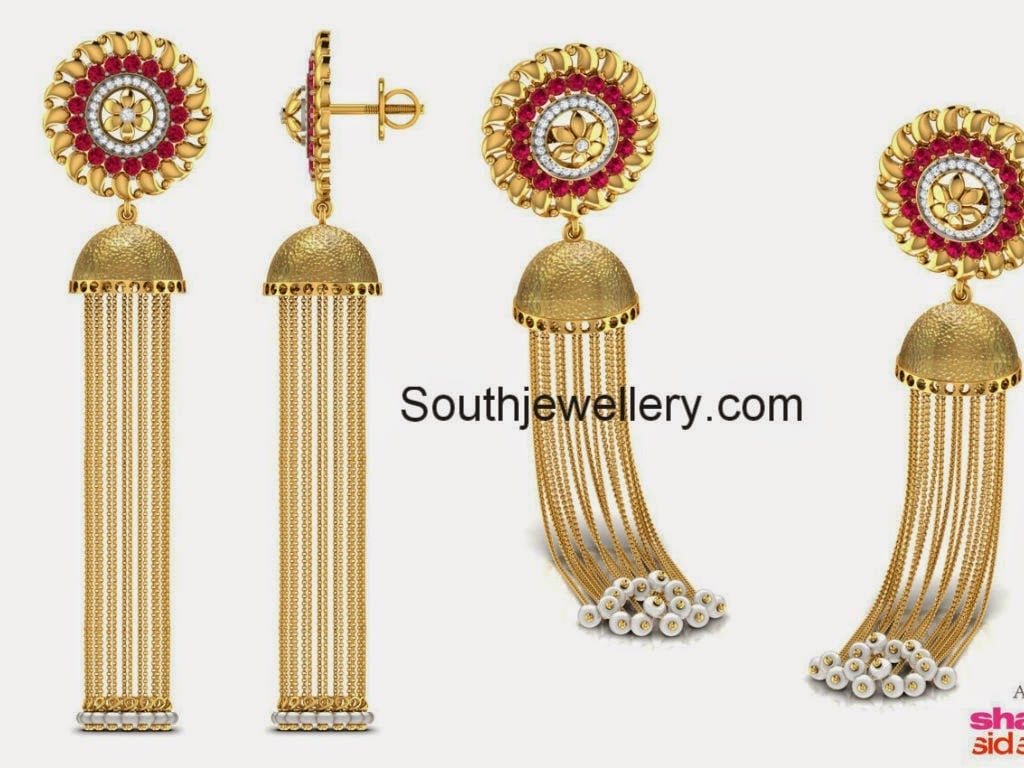 18 carat gold fancy gold jhumkas with paisley design tops studded with rubies and diamonds and long sleek chains hanging at the bottom of jhumki with small pearl drops.
Weight: 25 grms
Price: Approx: Rs. 85,000
CLICK HERE to buy these online from Caratlane.com