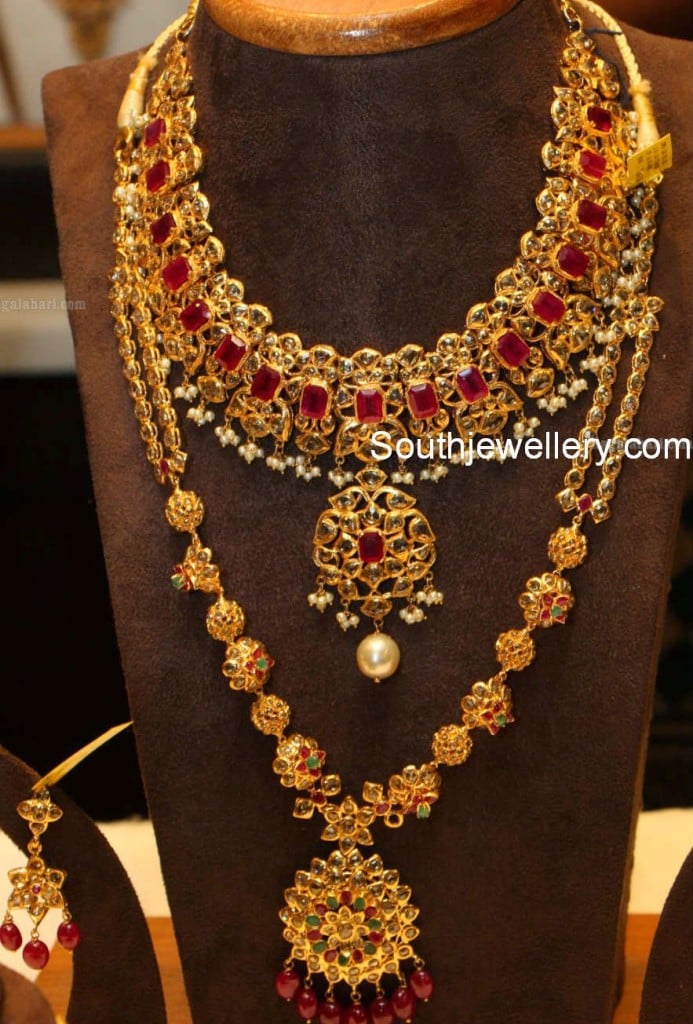 Featuring bridal pachi necklace set from Manepally Jewellers.
A broad pachi work necklace studded with square shaped rubies and uncut diamonds with small basara pearls hanging along its bottom.
A long pachi work haram with alternating floral and ball clasps and attached flower pendant studded with uncut diamonds, rubies and emeralds.