18k gold bridal choker studded with diamonds and emeralds by Jatin Mor Jewels.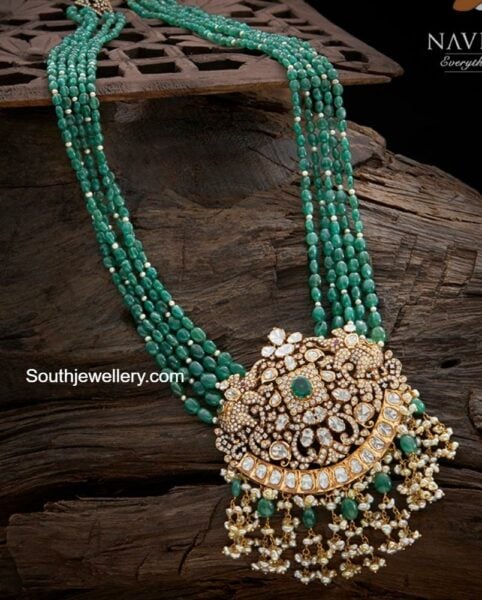 Multi strand emerald beads long haram with 22k gold pendant studded with polki diamonds, diamonds and emeralds by Navrathan Jewellers.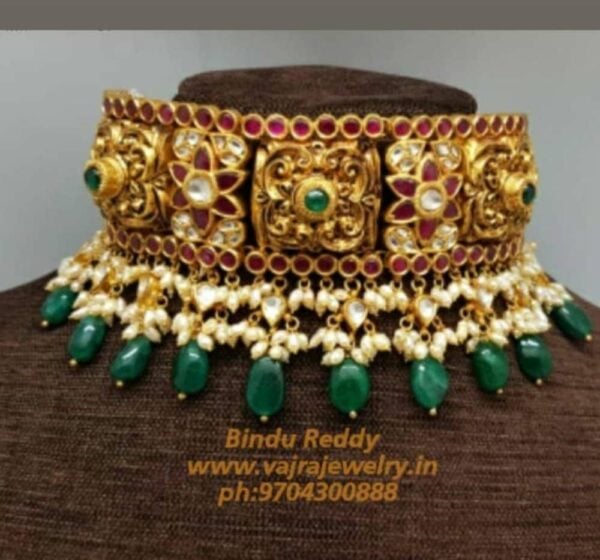 22k gold antique nakshi kundan choker adorned with rubies, emeralds, uncut diamonds and pearls by Vajra Jewelry.
22k gold floral haram adorned with polki diamonds, emeralds and pearls by Pinaki Jewellers.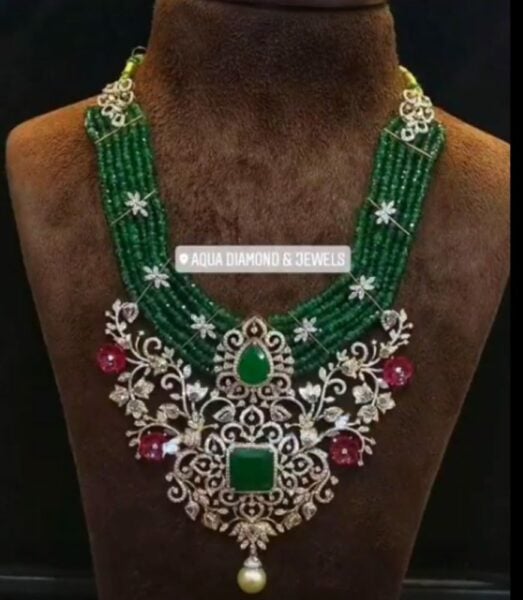 Multi strand emerald beads haram with 18k gold diamond pendant by Aqua Diamond & jewels.