18k gold floral diamond necklace adorned with diamonds, south sea pearls and ruby by SRJ Fine Jewelry.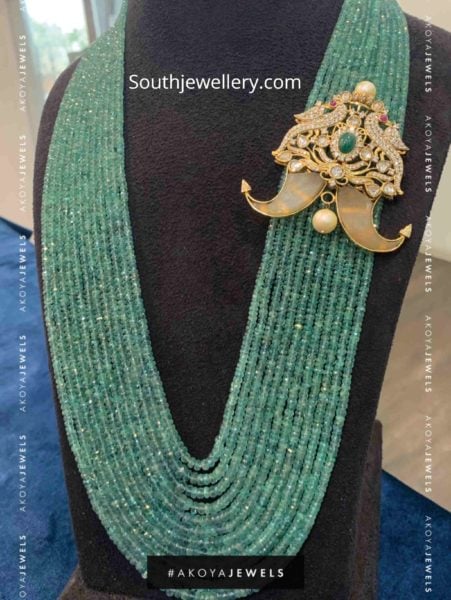 Multi strand emerald beads necklace with peacock puligoru side pendant studded with uncut diamonds, emerald and rubies by Akoya Jewellery. 
Multi strand south sea pearl necklace with diamond ruby pendant by Omprakash jewellers.
For inquiries whatsapp: +91 9550170099.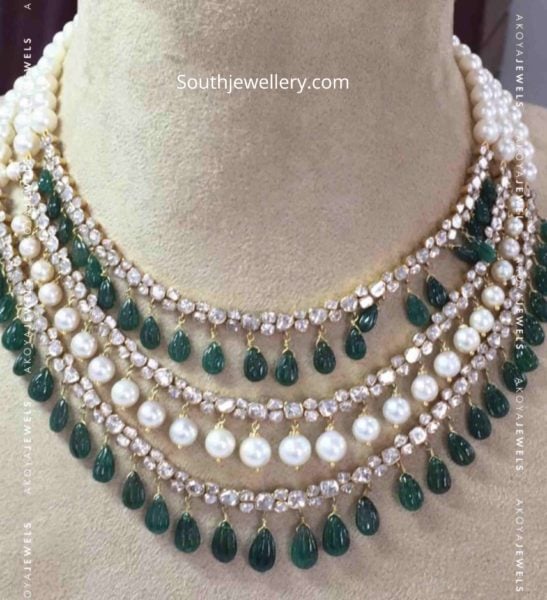 22k gold polki step necklace adorned with polki diamonds,emerald beads and south sea pearls by Akoya Jewellery.